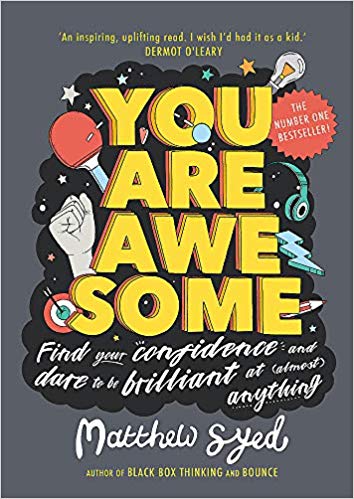 'You are Awesome' is the positive and empowering guide to help children and young adults build resilience, fulfill their potential and become successful, happy, awesome adults, from Times journalist, two-time Olympian and best-selling mindset author, Matthew Syed.
The pages of 'You are Awesome' contain a range questions, statements and tasks which challenge and problematise a wide range of commonly held assumptions and confidence-related issues concerning subjects such as Math and Sports. Interestingly, Syed also tackles how celebrities such as David Beckham and historical figures such as the Bronte Sisters and Mozart became successful.
The result is a book which has the potential to attract a wide range of children and young people as readers, something which is refinforced by the wide array of positive reviews from children and parents alike.
If you're interested in finding out more information about the book, you can do so here - www.youareawesomebook.co.uk - and you can follow this link to purchase the book here - www.amazon.co.uk