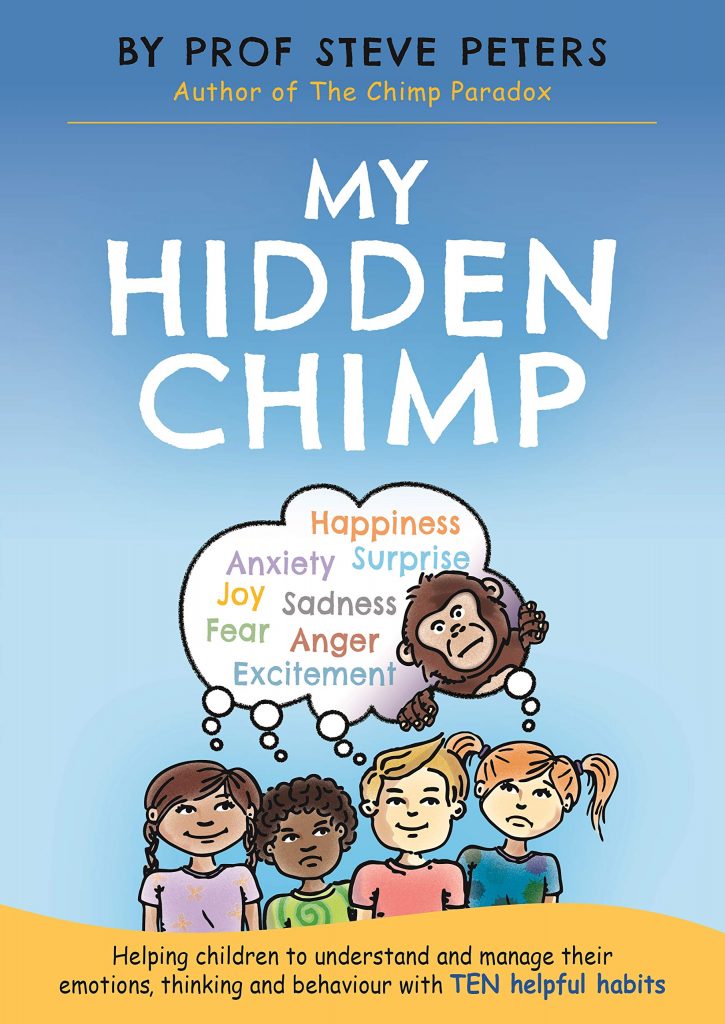 My Hidden Chimp, by consultant Psychiatrist Professor Steve Peters, is an educational book for children to work through with an adult or by themselves. The book offers parents, teachers and carers some ideas and thoughts on how to help children to develop healthy habits for life.
It features easy to follow explanations and simple strategies to help children understand how their mind works. With ten habits to put into practice, such as smiling, saying sorry and talking about your feelings, children can work on managing their behaviour and emotions and understand why they sometimes behave and feel the way they do.
The science behind the habits is discussed in a practical way with exercises and activities. The neuroscience of the mind is simplified for children to understand and then use to their advantage.
If you want to find more information about 'My Hidden Chimp' you can do so here - chimpmanagement.com - and you can buy a copy of the book here - www.amazon.co.uk