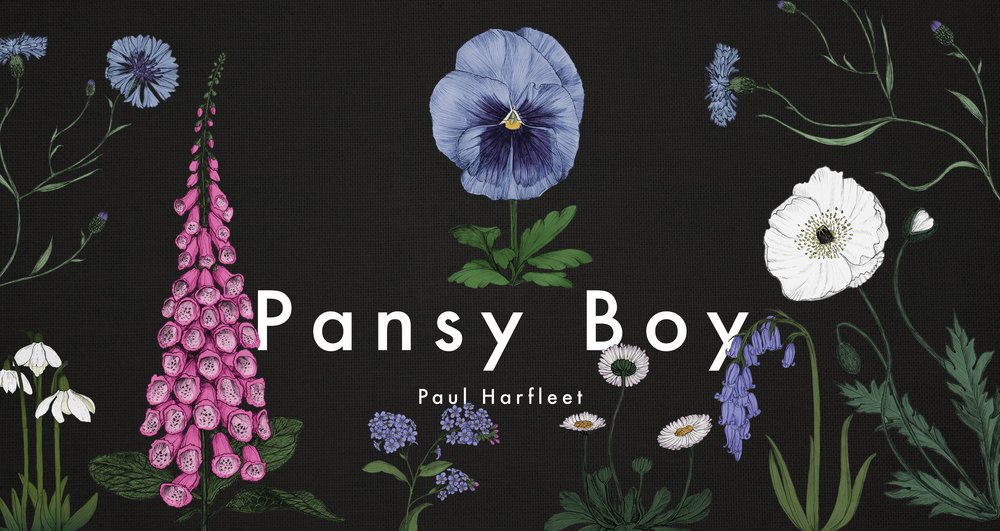 Pansy Boy is a picture book written and illustrated by artist Paul Harfleet. Rhyming couplets tell the story of a boy who revels in the joys of summer, exploring the flora and fauna around him. Reluctantly he returns to school where he is subjected to incessant bullying. Intelligent and bright, he is driven to create a plan to reclaim his school.

Pansy Boy is a creative extension of Paul Harfleet's ongoing artwork, The Pansy Project. The artist has been planting pansies at the site of homophobia since 2005 and it is this revelation that ends Pansy Boy, bringing the concept into the real world.

The author wrote Pansy Boy for his seven year old self. Designed to offer children of all ages an alternative version of childhood that transcends stereotype. Equally the book is an educational device that celebrates art, ornithology, horticulture and is a tool to help discuss playground bullying and burgeoning sexual identity.

Published by Barbican Press and available on Amazon and in bookstores from summer 2017 for more on Barbican Press.