Coronavirus (COVID-19) Information
Reducing barriers to learning.
- Mental Health Support Line -
- 0800 028 0077 -
There's a new mental health support line, which has been developed to provide additional mental health support to Derbyshire residents of all ages, including children and young people.
The support line is provided by experienced mental health practitioners and is now open 24h a day, 7 days a week. The low-cost number for the support line is 0800 028 0077.
There are also a number national helplines or support services you, or your child, can contact at this time for support.
---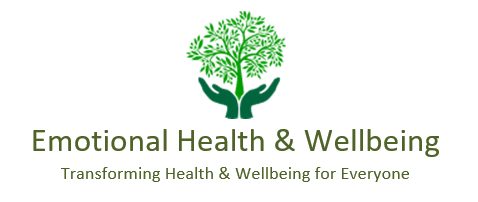 Please head over to https://derbyandderbyshireemotionalhealthandwellbeing.uk/
to access Mental Health and Wellbeing support across Derby & Derbyshire.

The one stop shop to finding help.
[widget id="category-posts-3"]
'Increased mental health difficulties in vulnerable children during lockdown'- In Conversation with Dolapo Adegboye NB: The Association for Child and Adolescent Mental Health There are some great podcasts on the ACAMH website about the ...Read more
'My Back to School Bubble'
'My Back to School Bubble' is a new e-book which aims to help children understand the new protective measures that may be in place at their school, in an age-appropriate way. It reinforces public health messages including the importance of hand and respiratory hygiene, while reass...Read more
Helping your pupils with the latest news
Some children may be upset by what's going on in the news at the moment. This guide from @BBCNewsround is full of advice for children on what to do if they are feeling sad about what they've seen, heard, or read in the news ...Read more
Home Education Support
Off School website SDSA have produced a new website for schools to support helping their families to educate at home. Please visit: ...Read more
Inclusiveteach.com: SEN Back to School Resources
Inclusiveteach.com have put together a collection of resources to support the transition of children back to school during the COVID-19 (Coronavirus) pandemic. As with all inclusiveteach resources these are free ...Read more
Links to the latest updates from the UK Government and NHS
Public Health have issued guidance on Mental Health specific to the COVID-19 outbreak, which includes guidance on keeping in touch, use of social media and additional advice for at-risk groups. Please view the full document here: ...Read more
Mental Health Foundation Impact Report 2020 – 2021
NB: mentalhealth.org.uk The last year will be forever remembered for the global pandemic – a seismic event in all of our lives with impact in every area of society, including here at the Mental Health Foundation. ...Read more
Mental Health Foundation: "Returning to School after lockdown"
The Mental Health Foundation have recently reviewed and updated their information and support pages for the next return to school after the third national lockdown finishes. There is a range information including tips for teachers, tips for parents and caregivers, tips for school leade...Read more
Mindfulness Calendar
Developed by Anna Freud and published through MentallyHealthySchools.org, the Mindfulness Calendar is a fantastic tool comprising of a two-week calendar with daily mindfulness activity suggestions. The simple, short activities encourage children to focus on what's around them to find a se...Read more
NSPCC: "Coronavirus: Transitioning Back to School"
Check below for information and support for children and young people who are transitioning back to school after the end of the third national lockdown in the UK. Put together by the NSPCC learning division, there a number of resources which includes 2 free podcasts which you can view ...Read more
Place2Be: "Return to School Resources"
'Place2Be' has put together a series of resources focused on community recovery, to help headteachers and school staff start to bring their schools back together following recent challenging times. Viewable online or downloadable as PDFs, click below to view their dedicated prim...Read more
Preparing for a Return to School
I have been collating some useful examples that schools have been using to support their curriculum planning on welcoming children back into school. Largely, these are based around Barry Carpenter's Recovery...Read more
Support for Staff
The government mental health and wellbeing guidance for COVID-19 is packed full of i...Read more