Review & Celebrate
how the provision is meeting the pupils' needs, identifying the next steps and celebrating successes.
---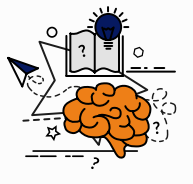 Provision for any one pupil could take a range of forms: it may be universal, class room based, one to one, ongoing, time limited, intensive, involving many professionals and agencies – no one size fits all. Whatever the approach, it is easier to measure its effectiveness when we are clear about what we want to achieve and have developed some clearly defined success criteria by which to measure it.
---
Explore this section:
Derby is the first City to have a Mental Health leader in every School
The Emotionally Healthy Schools programme, which was led by Redwood Primary School in Sinfin and funded by the Derby Opportunity Area, was launched to create a Mental Health Local Offer that brings all sources of support and information into one place for schools. Speaking about the pr...Read more
External Agency Support
Click below to check out our repository of useful links, contacts, and organisations that support different eleme...Read more
Final Project Report
Emotionally-Healthy-Schools-Final-Report-December-2020...Read more
Get your pupils involved in the National Thank a Teacher Day celebrations!
...Read more