Staff Zone
Good staff well-being is essential for cultivating a mentally healthy school, for retaining and motivating staff and for promoting pupil well-being and attainment.
---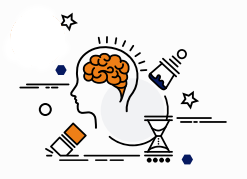 Good staff wellbeing is essential for cultivating a mentally healthy school, for retaining and motivating staff and for promoting pupil wellbeing and attainment.

It is a crucial element of the Whole School Approach.
---
Explore this section:
"June Tired"
It is not uncommon to hear teachers and other educators talk about being "June tired" — the way they typically feel in June after a full...Read more
A FREE GUIDE – How to look after your mental health
It's important to take care of yourself and get the most from life. Below is a link to a FREE guide put together by MentalHealth.org based around 10 practical ways to look after your mental health. Making simple changes to how you live doesn't need to cost a fortune or take up loads of time...Read more
Derby is the first City to have a Mental Health leader in every School
The Emotionally Healthy Schools programme, which was led by Redwood Primary School in Sinfin and funded by the Derby Opportunity Area, was launched to create a Mental Health Local Offer that brings all sources of support and information into one place for schools. Speaking about the pr...Read more
Do you know about the 5 Ways to Wellbeing?
There are simple ways that we can all use to make a difference to the way we feel, think and react to life's ups and downs. The 5 Ways to Wellbeing are tried and tested actions to improve both mental and physical wellbeing. It takes a bit of practice to build them into your life, but...Read more
Emotional Health Training Newsletter
https://derbyandderbyshireemotionalhealthandwellbeing.uk/ Emotio...Read more
Emotional Support
 Education Support @EdSupportUK Don't forget. Our free and confidential helpline is here for you and your colleagues throughout the summer. 08000 562 561. Call us. We'll listen. ...Read more
Evidence-informed solutions to improve student and staff mental health
NB: www.mentallywellschools.co.uk Follow the link for a wealth of resources. https://mentallywellschools.co.uk/free-resources/?nowprocket=1 ...Read more
Exercise can be a great way to boost your wellbeing.
What can you do to get active over the summer? #SelfCare#MentalHealthAwareness ...Read more
External Agency Support
Click below to check out our repository of useful links, contacts, and organisations that support different elements of Children's and Young People's Emotional and Mental Health. It's constantly growing so give it a go!...Read more
Final Project Report
Emotionally-Healthy-Schools-Final-Report-December-2020...Read more
Free Seminar Series – Staff and Pupil Mental Health
The Bupa UK Foundation and the Carnegie Centre of Excellence for Mental Health in Schools have launched a new seminar series for School Leaders, Senior Mental Health and Pastoral Leads which focuses on the mental wellbeing of staff, pupils and the wider community as schools re-open. Th...Read more
Listen to this year's #MentalHealthMinute
NB: www.giveusashout.org Over 500 radio stations across the UK united at 10:59am on Friday 14th May to play this year's #MentalHealthMinute in unison. This year's Minute featured the Duke and Duchess of Cambridge, David Beckham, Dame Shirley Bassey, Joanna Lumley, ...Read more
Mental Health & Wellbeing resources
A whole host of great resources to support you individually and your colleagues on Education support's new revamped website. https://www.educationsupport.org.uk/resources/ ...Read more
Mental Health in an Unequal World
3 days to go..... Follow the link for a free downloadable document with educational content, with the help of collaborators from all over the world. www.wmhd2021.com/index.php ...Read more
Monthly Mindfulness
https://derbyandderbyshireemotionalhealthandwellbeing.uk/ For Derbyshire and Derby City Professionals working with Children and Young People and Council Employees: Friday 30 July 2021 – 14:00 -15:00...Read more
Nutrition and Mood
NB: First Steps Delivered by Grace Taylor from First Steps Eating Disorders Nutrition and Mood is CPD accredited training that explores influential factors such as the principles of healthy eating and the importa...Read more
School leaders wellbeing support
Education support are offering limited free spaces to services focused on improving your mental health and wellbeing. Please follow the link www.educationsupport.org.uk/helping-your-staff/school-leaders-wellbeing-service ...Read more
Staff Wellbeing – A Whole School Approach
MentallyHealthySchools.org has a raft of resources, starting points, questions and ideas that can help schools develop and embed a Whole School Approach across the entire scope of the school - including governance and leadership, school culture and environment, creating a Wellbeing policy, and 1...Read more
Support is available
All Derby City employees can use the below log in details to access a wide range of free support through an EAP (Employee Assistance Programme). Services available range from Online Counselling, news stories/case studies, help with money management and much more. ...Read more
Taking Care of Teachers
NB: Education Support Get the tools you need to create a school culture that prioritises the mental health and wellbeing of teachers & all staff including: Staff wellbeing audit Mental health plan template Chec...Read more
Teacher wellbeing
www.educationsupport.org.uk As you prepare for the Summer break watch this webinar to support your wellbeing during this period. ...Read more
Teacher Wellbeing
There's still time for you to get your ticket for Education Support webinar tomorrow, hosted with @AcademyTrust! Hear from their panel of experts and find out how to prioritise mental health and wellbeing in schools. Get your free ticket now ...Read more
Top 5 tips for avoiding back-to-school burnout
NB: www.educationsupport.org Victoria Hewett, teacher, education blogger and author of 'Making it as a a Teacher,' shares tips to help maintain your wellbeing in the new school year. ...Read more
Top tips to look after your Mental Health throughout the School day.
...Read more
Workplace Culture Change
NB: Mental Health First Aid England How often do you check in with your colleagues about their wellbeing? Our #MyWholeSelf MOT is a free guide that will help you check in on your own and others' mental h...Read more
World Mental Health Day 2021
Together we can make a difference #WMHD2021 ...Read more
Your Mental Health
A range of content designed to give you more information about mental health and to help you to look after your mental health. There are podcasts, videos, inspiring stories and information about getting help if you're struggling. ...Read more