Whole School Approach
Promote a whole school ethos and environment that supports the emotional and mental health of pupils, staff and the wider school community.
---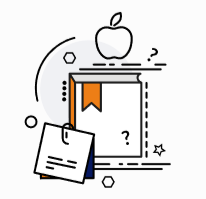 Schools have a significant role to play in developing and sustaining good emotional and mental health in our children and young people. This website is a resource for Derby schools to support, share and celebrate the work that we are doing to ensure that every child can reach their potential.
---
Explore this section:
#KindnessMatters
NB: https://www.mentalhealth.org.uk/ Did you know kindness can help reduce stress and improve our emotional wellbeing? Research shows that being kind has clear benefits for our mental health. Find out more about what these benefits are from the kindness matters guide ...Read more
Black History Month
Black History Month activities for kids to use in the classroom this month or ways to discuss Black history throughout the school year, options for your classroom's, plus ways to include this year's theme. ...Read more
Build Back Childhood
https://www.ncb.org.uk/buildbackchildhood A really interesting read: Before the pandemic, a child's health, wellbeing and life chances were powerfully shaped by the circumstances of their birth. The pandemic has painfu...Read more
Compassion in the Classroom
The 'Compassion in the Classroom' online resource is a repository for any Head Teachers or senior school staff members, of any school in the UK, that are looking to implement a Whole School Approach to wellbeing. It primarily consists of available in-house initiatives, free resources, ...Read more
Every Mind Matters
Follow the link for the NHS top tips to support children and young people. #ChildrensMentalHealthWeek#2022 https://www.nhs.uk/every-mind-matters/supporting-others/childrens-mental-healt...Read more
External Agency Support
Click below to check out our repository of useful links, contacts, and organisations that support different elements of Children's and Young People's Emotional and Mental Healt...Read more
Mental Health Awareness Week
#MentalHealthAwarenessWeek starts on 15 May. This years theme is Anxiety. ...Read more
Mental Health Awareness Week 2022 toolkit
Don't forget to download your resources to help you this week. https://mentallyhe...Read more
Mental Health Podcasts
NB: https://linktr.ee/mentalhealthfoundation Check out the 'Let's Talk: Mental Health' podcast brought to you by @mentalhealth. They have got together with different people & experts to chat about mental health. Available whe...Read more
Pupil Voice
Pupil voice in schools means a whole-school commitment to listening to the views, wishes and experiences of all children and young people. It means placing value on what children and young people tell school staff about their experiences. ...Read more
Queen Elizabeth II 1926-2022
https://www.westminster-abbey.org/ ...Read more
The eight principles
A whole school approach is crucial in tackling mental health effectively and particularly in removing stigma, by working universally across the school community. This diagram illustrates the eight principles to developing a whole school or college approach to emotional wellbeing and is...Read more
The Whole School Approach at St Martins
On Tuesday 19th November we visited St Martins specialist school in Alvaston, Derby to see how the school has fully embraced and embedded a whole school approach to its young p...Read more
Ukraine Crisis Mental Health Visual Aid
...Read more
World Mental Health day
NB: www.youngminds.org.uk Wear yellow on 10 October and donate to Young Minds this World Mental Health Day. Together we can create a brighter future for young people's mental health. Sign up for free School fundraising packs: https://www.youngmi...Read more
World Mental Health Day 2022 toolkit
Toolkits of resources for primary and secondary/FE settings, full of World Mental Health Day activities for whole classes, small groups or individual pupils. ...Read more
World Suicide Prevention Day
Click on the link for some helpful resources: https://www.iasp.info/wp-content/uploads/World-Suicide-Prevention-Day-Suggested-Activities.pdf ...Read more