Parent
Reducing barriers to learning.
Local Support for Parents & Carers
---
For further support from an external agency, please see our external agency support for a full list of services.
---
Parenting isn't always easy and comes with lots of challenges, which can be even more difficult if you're dealing with mental health problems.

Not all children who live with someone with mental health problems will be affected negatively. In fact, many parents who experience mental health problems are able to give children safe and loving care.

Sometimes however it does affect their ability to cope with family life. So it's important that parents and carers can find support when they need it.
Please see below for some helpful tips, advice and guidance for managing your own mental health as a parent.
---
Here are some organisations which offer specific and dedicated support for parents and carers: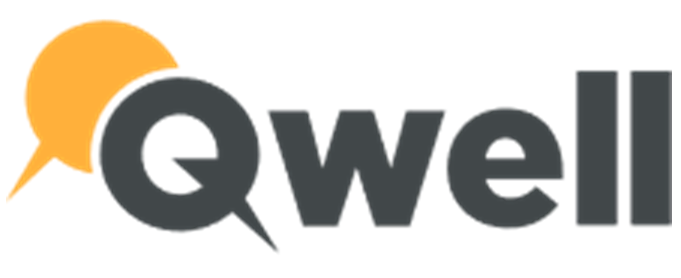 Qwell is a lifeline for many adults in need of mental health support, it is an easily accessed prevention and treatment service.

Free to use, it represents an extension to traditional IAPT support, with a strong focus on recovery and prevention and offering pre-assessment care.

Adults accessing Qwell can do so without the waiting lists or thresholds often associated with traditional services. They can join online peer support communities, access self-help materials or engage in drop-in or booked one-to-one online chat sessions with our experienced counsellors.

Qwell works in partnership with traditional community health providers and provides links and pathways to traditional and specialist face-to-face services.
Visit the Qwell site here - www.qwell.io
---
Several organisations run helplines for parents, carers and adults who are suffering with mental health problems:

If you're a parent or carer and you want to talk about any mental health problems you may be experiencing, contact the helpline to speak to a trained counsellor.

Phone: 0808 800 5000
Email: help@nspcc.org.uk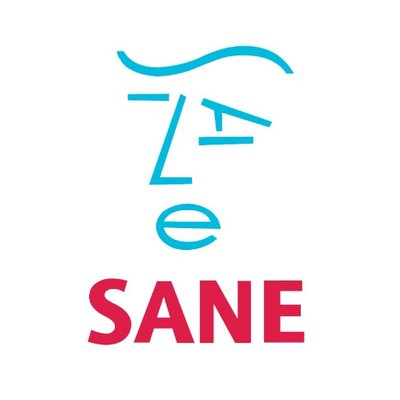 SANEline is a national out-of-hours mental health helpline offering specialist emotional support, guidance and information to anyone affected by mental illness, including family, friends and carers. They are open every day of the year from 4.30pm to 10.30pm.

Phone: 0300 304 7000
---
YoungMinds.org
has put together a useful 'Parents Survival guide' with some 6 easy self-care tips for parents:
If your child is having problems, don't be too hard on yourself or blame yourself. Although it can be upsetting and worrying if your child is having a bad time, and it makes your relationship with them feel more stressful, you are not a bad parent. Children often take it out on those closest to them, so you might be feeling the effect of their very powerful emotions.
If you had a difficult time growing up yourself, or have had emotional problems or mental health problems, it can be very worrying to think that the same thing might happen to your child. But the love and care you show them and the fact that you are trying to help will protect against this. Getting help for them and perhaps for yourself too can give them the best chance of feeling better.
Go to your GP if things are really getting on top of you. Asking for some support from your doctor or a referral to a counselling service is a sign of strength. You can't help your child if you are not being supported yourself. Some people worry their parenting will be judged and their children will be taken away if they admit they are struggling to cope. This should only happen if a child is being abused or neglected and the role of professionals is to support you to look after your child as well as you can.
Friends and family can often help - don't be afraid to ask them to have your child for a bit if you need some time out to sort out your own stuff. You can repay them when things get better for you!
It's easy to say take some time for yourself but in reality this may not feel possible.You might be too busy, exhausted or hard up for exercise or hobbies. But even a night in with a friend, a DVD box set or your favourite dinner can help.
If things are getting you down, it's important to recognise this. Talk to someone you trust and see what they think. Many people go on struggling with very difficult situations because they feel they should be able to cope, and don't deserve any help.
Click here for more information: youngminds.org.uk
How parents and carers can support children's mental health and wellbeing
In a fantastic in-depth yet accessible guest blog for 'Place2Be' Professor Stephen Scott CBE, Professor of Child Health and Behaviour at the Institute of Psychiatry, Psychology and Neuroscience, King's College London, writes about "the role parents and carers can play in suppor...Read more
Mental health resources for children, students, parents, carers and school/college staff
https://educationhub.blog.gov.uk ...Read more
Mind – Understanding Mental Health
This resource explains what mental health problems are, what may cause them, and the many different kinds of help, treatment and support that are available. Also provides guidance on where to find more information, and tips for friends and family. If you require this information in Word document...Read more
NHS – How to access mental health services
Please use the link below to find out more information, written and produced by the NHS, on how to access mental health services that are available across the UK: ...Read more
Support for Parents
It can be extremely difficult for parents to recognise the signs that a child is struggling with their mental health. The NSPCC have a large selection of advice and support tools available for free covering topics such as bullying, cyber-bullying, underage drinking and more. Check them...Read more
Your Mind Plan
This quiz was developed by public health England as a part of their 'Every Mind Matters' campaign. It includes 5 quick questions which, depending on your answers, will help build you a practical plan that you can use to maintain and improve your mental health and wellbeing. Take th...Read more