City of Derby Academy
Designated Senior Lead for Mental Health: Pam Bancroft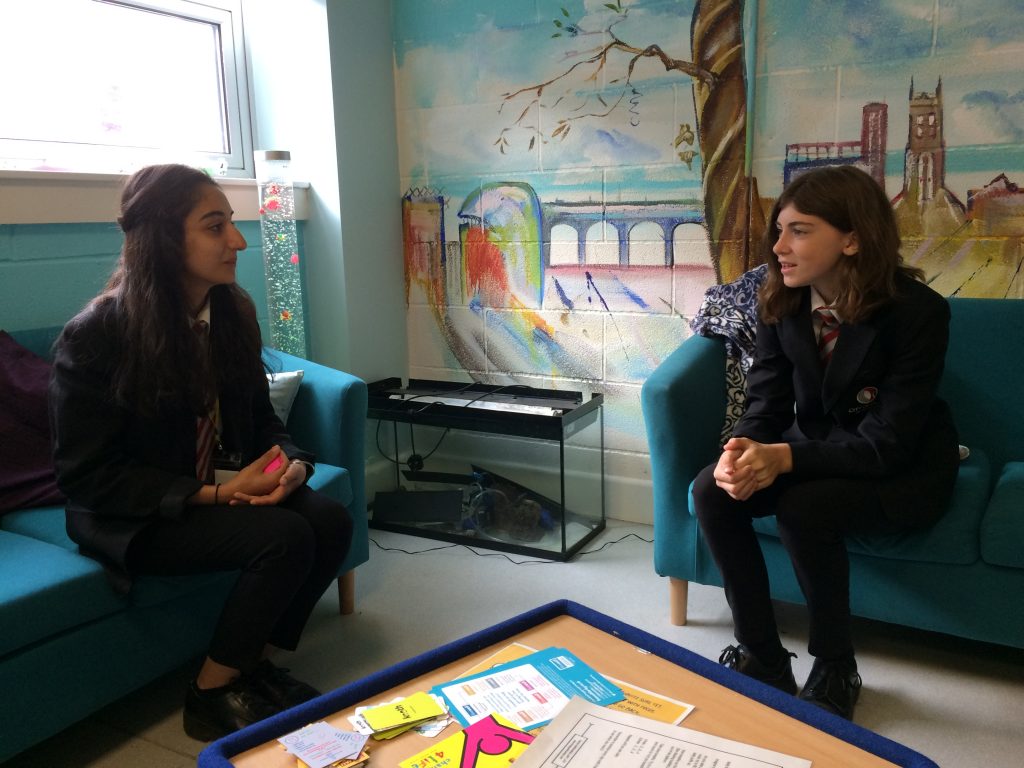 City of Derby Academy (CODA) have introduced some small changes that make a huge difference to the way their school makes you feel.
One of the most noticeable is the replacement of a traditional bell for between classes, which has been replaced by music. The music is upbeat and plays for as long as it's expected to take to walk the corridors to the next class. The result is that pupils are more motivated and uplifted between classes.
This is one of many initiatives for CODA. They have introduced a punch bag room, for 5 minutes of boxing when pupils become frustrated in class or otherwise throughout the day. There are 'worry boxes' clearly displayed around the school that are emptied daily by the pastoral teams. There are also notice boards with displays about equalities and wellbeing, such as LGBT issues or mindfulness.
CODA also have a wellbeing room that is used for peer to peer support, enabling pupils to go and chat with their peers about anything that might be worrying them. There is a screened off computer for children to use confidentially and access services such as Childline. There is a sensory room and children can operate lights and music using Bluetooth from the phones. Small touches, such as using tennis balls on the bottom of chairs, to reduce the noise levels in classrooms also have a magical effect in making the space feel calm and conducive to learning.
Parents also report a clear and consistent reward system in place that works well in motivating children. This includes a point system, where you can save up points for good behaviour and exchange them for something you want, like pens, a new lanyard or a football.
The cumulative effect of all these small changes, result in pupils feeling calmer, better valued and motivated to achieve in school.