'The Big Book Of Blobs'
December 6, 2019
The Big Book of Blobs, written by Pip Wilson and Ian Long, is a useful (and highly photocopiable(!)) tool for helping Primary and Secondary school children to explore their feelings.

Blob characters are depicted in many different situations which can be used as a springboard for meaningful discussion on a range of issues and topics. The Blobs are often organised into themes of places, issues, occasions and personal development, and include scenarios such as the beach, cinema, city, concert, home, playground, bullying, death, fame, money, parents, romance, sleep, Christmas, Easter, Olympics, body, caring and feelings.

'The Big Book of Blobs' is used regularly at Redwood Primary School by Sue Smith, a learning mentor, who has found it very useful in helping pupils who otherwise struggle to express their feelings open up. The blobs are most useful when used in the initial stages of a conversation or intervention with a pupil, and can help to identify and stimulate a discussion around what that pupil is feeling.
If you would like to purchase 'The Big Book of Blobs' you can do here - https://www.amazon.co.uk/Big-Book-Blobs-Pip-Wilson/dp/0863887228
Please Note: There are differently age appropriate Blobs, whereby some may be seen doing things which you may not consider appropriate, (such as carrying or shooting guns), so make sure to look over the blobs before using them!


PASS Survey at CODA
November 25, 2019
Mr. R Meehan, Assistant Head at the City of Derby Academy (CODA), talked to the Emotionally Health Schools team about the implementation, benefits and practicalities of using the PASS survey at the School for the first time.

CODA has over the last academic year implemented the PASS survey as a part of a larger suite of GL assessments to help "measure aspects of life at school that weren't otherwise measured". Targeted specifically at years 7 - 10 to avoid disruption to year 11 exams, students were given up to 20 minutes to fill in the survey one form-group at a time after being briefed by their teacher about the survey's purpose. Mr Meehan indicated that the cost of the survey had been covered by the Pupil Premium funding received by the School.
The results of the survey are broken down into multiple levels across a number of different demographics such as school year, gender and nationality and are then graded through a traffic light system. Once completed, the results were then shared with all staff at CODA, not just teaching staff. Mr Meehan emphasized that he felt it was important for all staff to see the schools position to really embed a whole school approach and awareness to its pupil's mental and emotional health.
The results of the survey allowed CODA to see both the areas of strength and the areas of improvement across the entire picture of the school, with most of the results coming out as Green highlighting the good work undertaken by the school already. The survey was then embedded with existing support structures in the school - those pupils who came out Amber were passed to CODA's pupil-led 'Wellbeing Ambassador' team, and those that came out as Red were passed to the schools 'Pastoral team' for 1-to-1 interventions.
While it was useful for CODA to see the breakdown in that way, Mr Meehan warned schools to consider the total numbers of students in any given group before acting. If there are only a handful of students in a given category, can the results in that category be considered as statistically significant? Mr Meehan indicated that where an issue was identified in a smaller cohort by the survey, individual results were given greater weight to gain a fuller understanding.
When asked what he felt the limitations to the survey were, Mr Meehan outlined firstly that there was no indication in the results of how long pupils had taken to fill in the survey. Mr Meehan questioned the accuracy of the answers given by a pupil that may rushed through and completed the survey in 5 or so minutes, although because of this missing information it was impossible to tell. Mr Meehan also raised an issue regarding pupil comprehension of the survey questions, although this was mitigated by a clear and concise briefing by the form-tutor at the start of the exercise.
When asked if he would recommend the survey to other schools in Derby City that might be considering it, Mr Meehan indicated that it is a useful tool, it was worth doing but any school that is considering it should do so more than once in order to see the 'distance traveled' and improvements year-to-year.
---
The Pass Survey is appropriate for use in both Primary and Secondary schools, If you would like to read more about the Pass Survey, click here.
'Pansy Boy'
November 14, 2019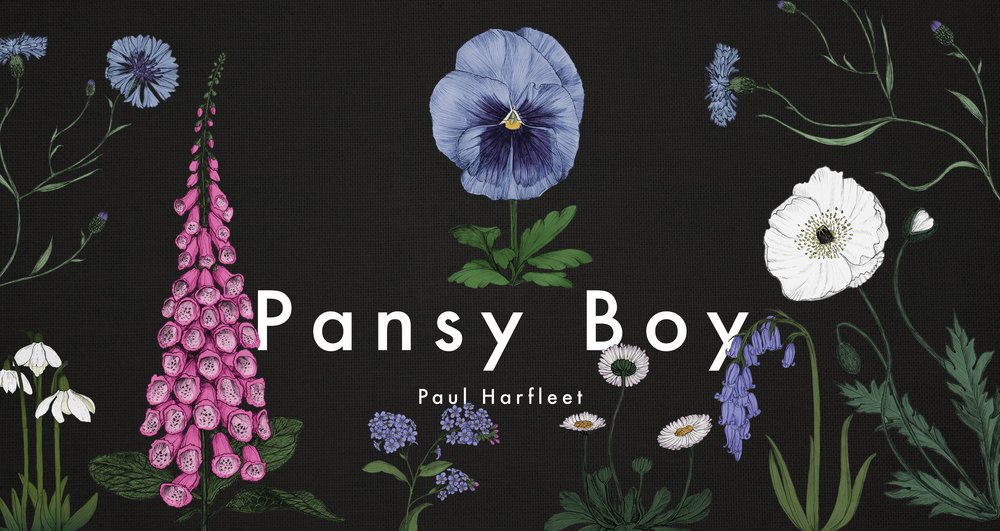 Pansy Boy is a picture book written and illustrated by artist Paul Harfleet. Rhyming couplets tell the story of a boy who revels in the joys of summer, exploring the flora and fauna around him. Reluctantly he returns to school where he is subjected to incessant bullying. Intelligent and bright, he is driven to create a plan to reclaim his school.

Pansy Boy is a creative extension of Paul Harfleet's ongoing artwork, The Pansy Project. The artist has been planting pansies at the site of homophobia since 2005 and it is this revelation that ends Pansy Boy, bringing the concept into the real world.

The author wrote Pansy Boy for his seven year old self. Designed to offer children of all ages an alternative version of childhood that transcends stereotype. Equally the book is an educational device that celebrates art, ornithology, horticulture and is a tool to help discuss playground bullying and burgeoning sexual identity.

Published by Barbican Press and available on Amazon and in bookstores from summer 2017 for more on Barbican Press.
Mental Health First Aid Training Available
November 5, 2019
Derbyshire County Council have launched new training dates to increase awareness, knowledge and skills across Derbyshire.
There are two Mental Health First Aid courses available, one for supporting adults and one for supporting young people. Youth courses are available free of charge, with Adult courses available at a subsidised rate for Derby City Schools.

You can find more information about the range of courses here or get in touch with us using the contact us page.
Time To Change – 'In Your Corner' – Free Assembly Resources
November 4, 2019
The national mental health organisation 'Time To Change' (run by 'Mind') has launched its November campaign "In Your Corner", which comes with a raft of free assembly plans and videos for schools. Over 700 schools are already taking part.

You can register for the resources here

IN FOCUS: Every Mind Matters – Your Mind Plan
October 25, 2019
Every Mind Matters is a major Public Health England Campaign, launched early October 2019, which aims to support everyone to feel more confident in taking action to look after their mental health and wellbeing by promoting a range of self-care actions such as the "Your Mind Plan" Tool.
The "Your Mind Plan" was designed as a part of the Public Health England 'Every Mind Matters' campaign specifically to quickly and simply point people over the age of 18 in the right direction - both to reflecting on their own mental and emotional health, as well as giving them handy top-tips for actions that be taken.

So if you're a teacher, parent, carer, or anyone in the community who feels like you might need a bit of a helping hand with maintaining or improving your mental health and wellbeing, why not try the "Your Mind Plan" tool here.
Source: https://campaignresources.phe.gov.uk/resources/campaigns/82-every-mind-matters
Second Meeting of the Mental Health Network
October 17, 2019
On World Mental Health day, Thursday 10th October, Derby held its second event for the Designated Senior Lead for Mental Health (DSLMH) network at Pride Park Stadium. It was attended by over half of Derby Schools alongside professionals from both local health services and exciting new Children and Young People's mental health initiatives.

You can find the news article here
The Queen's Speech
October 14, 2019
On Monday 14th October, Her Majesty Queen Elizabeth II delivered the 65th Queen's Speech of her reign setting out the current Government's plans for this Parliament - which included a renewal of the pledge to improve mental health.
Any state occasion is worth noting, but the Queens Speech is a particularly important event in the national calendar. Not only does it form a crucial part of the State Opening of Parliament, it also sets out the legislative agenda for the incumbent Government (despite only usually lasting about 10 minutes).

While most of the focus will undoubtedly be on the Brexit elements of the speech, there was a brief line which will directly impact on mental health provision and care in the UK - "New laws will be taken forward to help implement the National Health Service's Long Term Plan in England."

The BBC has concluded that this statement will not only engender a renewed commitment to the plan originally unveiled under Theresa May's premiership, but that it also includes a raft of new legislation to continue improvements to mental health care and improving patient safety.
Source(s):
+ https://www.bbc.co.uk/news/uk-politics-50016682
+ https://www.bbc.co.uk/news/uk-politics-32816450
Next Thursday is World Mental Health Day!
October 6, 2019
Next week, Thursday 10th October, is World Mental Health Day. This is the 27th consecutive year that it has been recognised worldwide, and the 22nd year to carry a dedicated theme. This year's theme is Suicide Prevention.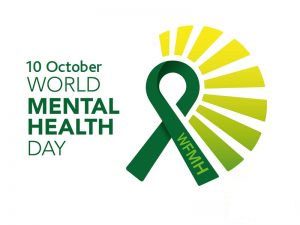 Since it was first recognised on 10th October 1992, hundreds of worldwide, nationwide, regional and local organisations, communities and individuals have been, in a variety of interesting and innovative ways, raising awareness and support of mental health and Mental Health Issues right across the world in over 100 countries.

With themes ranging from 'Mental Health and Human Rights (1998)' to "Living with Schizophrenia (2014)" World Mental Health day has looked to address a wide range of topics.

This year's theme is Suicide Prevention and the World Mental Health Federation have put together a pack of helpful "Tools and Tips" which you can find here - https://wfmh.global/wmhd2019-tools-and-tips/

If you want to go even further, check out the social media to get involved:

Twitter - @WMHDay
Facebook - @WMHDay1
---
Don't Forget - Last year's theme for World Mental Health Day was "Young People and Mental Health in a Changing World". Check out the information pack here - wfmh.global/2018
---
Source: https://wfmh.global/
The Fantastic 107
September 30, 2019
As of Thursday 26th September, 107 Derby City Schools have started training for a 'Designated Senior Lead for Mental Health' (DSLMH) within their staff team.
On Wednesday 25th and Thursday 26th September 64 staff members from 62 Derby City schools undertook the first of two days of training required to become recognised as a DSLMH, bringing the overall number to 107 across the city. Representing a wide range of school providers, including the Virtual School and a number of special schools, staff were put through their paces by their trainer from the Carnegie School for Education, University of Leeds.
Staff completed a range of activities and exercises intended to get them thinking about the mental and emotional health provision in their schools, with a particular focus on how to embed a "whole school approach". DSLMH's will be asked to complete a mental and emotional health action plan for their school after the second day of training in January.
38 schools now have a fully trained DSLMH
July 16, 2019
We have now concluded training for the first wave of schools in Derby to take part in the Emotionally Healthy Schools Programme.
Congratulations to the 38 new Designated Senior Leads for Mental Health to have fully completed the training and are now ready to lead the way for their schools.
For more information about the training, please get in contact.
Schools Mental Health Network meets for first time
May 15, 2019
On Tuesday 14th May, Derby held its first Designated Senior Lead for Mental Health (DSLMH) Network Event at the Derby Conference Centre. It was attended by 65 Derby schools alongside professionals from local mental health services including the NHS and Public Health.
It was an important event to mark Mental Health Awareness Week and also the progress made by Derby's schools to date following investment from the Derby Opportunity Area Programme.
Read the full article here.
Mental health champions to be created for pupils in all Derby school
March 12, 2019
Head teachers across Derby have identified pupil emotional health as one of their prime concerns and barriers to success - so new mental health leaders will be appointed for every city school. Redwood Primary School is leading the project...

Read full article here.
Emotionally Healthy schools project launched at beginning of Children's Mental Health Week
February 5, 2019
This month sees the launch of the Emotionally Healthy schools project in Derby. This £598,000 Opportunity Area funded project, which is being managed by Redwood Primary School, Executive Headteacher Jane Calladine, is designed to help school leaders in Derby improve outcomes for Derby pupils by helping to create supportive environments, policies and practices that are conducive to positive emotional well-being...

Read the full article here.
'You are Awesome'
January 24, 2019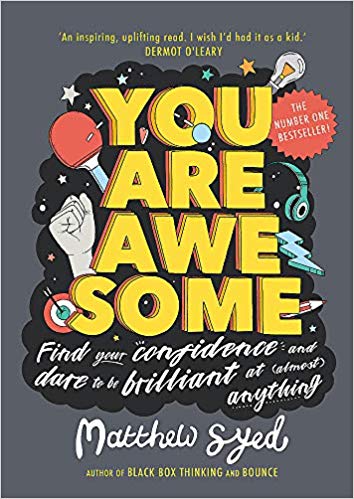 'You are Awesome' is the positive and empowering guide to help children and young adults build resilience, fulfill their potential and become successful, happy, awesome adults, from Times journalist, two-time Olympian and best-selling mindset author, Matthew Syed.
The pages of 'You are Awesome' contain a range questions, statements and tasks which challenge and problematise a wide range of commonly held assumptions and confidence-related issues concerning subjects such as Math and Sports. Interestingly, Syed also tackles how celebrities such as David Beckham and historical figures such as the Bronte Sisters and Mozart became successful.
The result is a book which has the potential to attract a wide range of children and young people as readers, something which is refinforced by the wide array of positive reviews from children and parents alike.
If you're interested in finding out more information about the book, you can do so here - www.youareawesomebook.co.uk - and you can follow this link to purchase the book here - www.amazon.co.uk
Council to award grant for emotionally healthy schools
September 10, 2018
Derby City Council are to award a grant of £596,000 to Redwood Primary School to lead and co-ordinate a programme across the city to develop emotionally healthy schools with the money coming from the government backed Opportunity Area programme grant...

Read full news article here.