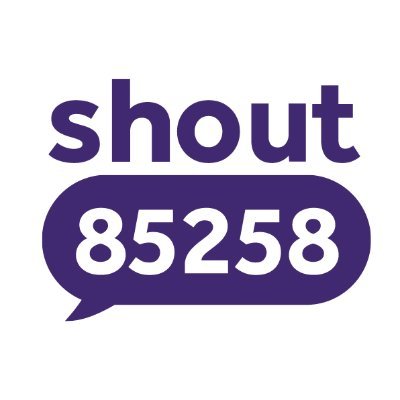 Launched in May 2019 after a year-long pilot, 'Shout 85258' is a 24/7 confidential UK text messaging service for times when people feel they need immediate support. Anyone of any age, who is a resident in the UK, can text the service for support.
User's should generally receive a reply within 5 minutes, but during peak times this may be longer.
NB: Some Android phones, including the Samsung Galaxy handset, issue a warning that you will be charged for texting us. Provided you are on one of the networks listed here (EE, O2, Three, Vodafone, BT Mobile, Tesco Mobile, Virgin Mobile, iD Mobile, Sky, Telecom Plus, Lebara and GiffGaff) this warning is incorrect and you will not be charged.
Website: giveusashout.org
Contact: Text 'SHOUT' to 85258
Email: info@giveusashout.org (For service information only)