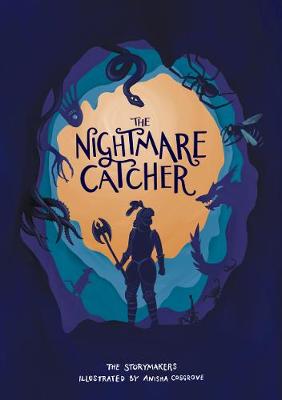 --With thanks to Rachel Bostwick for the great recommendation!--
'The Nightmare Catcher' is the story of Jay Khan, who just wants to be left ALONE. His best friend's clueless, dad's always working and mum is... well, not doing great. His life is a bit of a mess, but that doesn't matter because after school he becomes the mighty Drift, a powerful warrior tasked with a quest to save the Warden Tree. In the darkness of his room, Jay skilfully moves Drift through the perilous land of Lyf, cutting through all the nightmare creatures that now haunt it. But what about the nightmares that lurk in the sleepy corners of his mind? Will he be able to defeat them?

'The Nightmare Catcher - The Explorers Guide' is the companion book to 'The Nightmare Catcher'. It identifies key parts of the story to explore safely through drama and creative writing activities, providing a step by step explanation of how to do this.

The development of emotional literacy skills, imaginative freedom and a sense of community are facilitated clearly throughout. Through shared story making and philosophical inquiry, the guide aims to support children's development in managing their own emotional wellbeing and create an exciting space for imaginative exploration!
Check out more or get yourself a copy here:
www.waterstones.com/book/the-nightmare-catcher/anisha-cosgrove/the-storymakers/9781916437500

www.storymakersco.com/the-nightmare-catcher-an-explorer-s