https://www.ncb.org.uk/buildbackchildhood
A really interesting read:
Before the pandemic, a child's health, wellbeing and life chances were powerfully shaped by the circumstances of their birth. The pandemic has painfully exposed these inequalities, with disadvantaged children falling even further behind their peers in education, and those who were already vulnerable being put at even greater risk.Image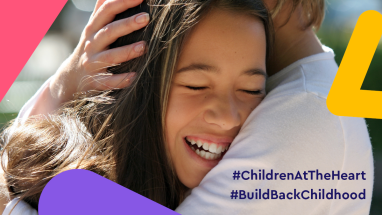 The Spending Review is a turning point. Instead of going back to how things were, this is our chance to look to the future – a future where every child feels safe, secure and supported. This is our chance to Build Back Childhood.
Today's challenges demand a strategic approach to the needs of babies, children and young people from conception to age 25. Creating lasting change must mean sustained improvement in core budgets to ensure existing duties can be met, as well as funding new initiatives. Our children need a Spending Review that:
Levels up living standards for families;
Explicitly invests in prevention and early intervention;
Takes a rounded approach to children's recovery;
Gives every child the best start in life.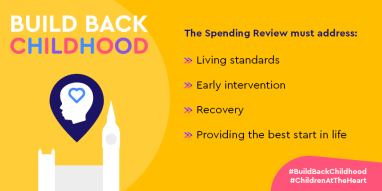 The clock is ticking and, as each day passes without a decisive response, the longer-term risks to children and the cost to the public purse rise.
<<< FIND OUT MORE IN OUR REPORT 'BUILD BACK CHILDHOOD - THE CASE FOR INVESTMENT' >>>